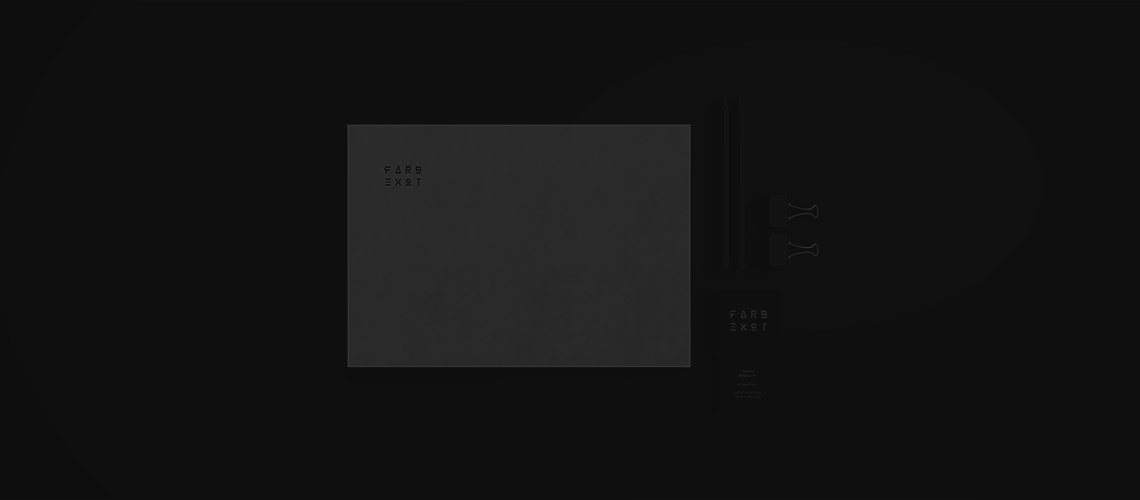 Farbexot
2013 branding/ci/stationery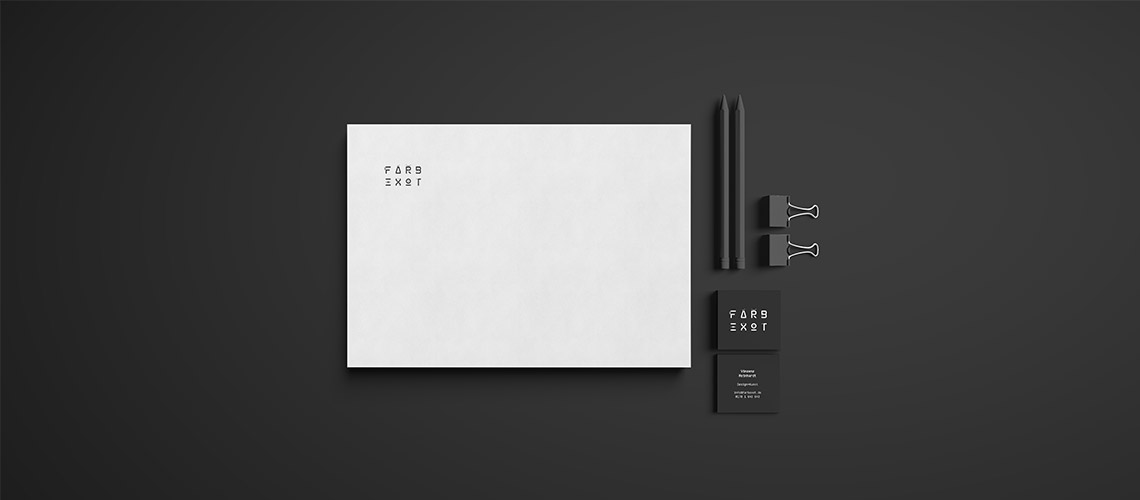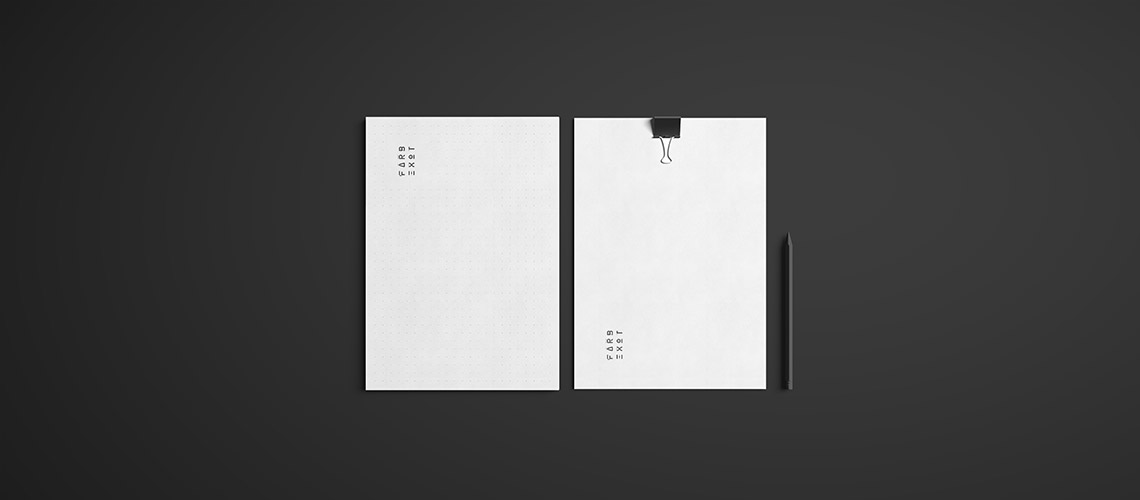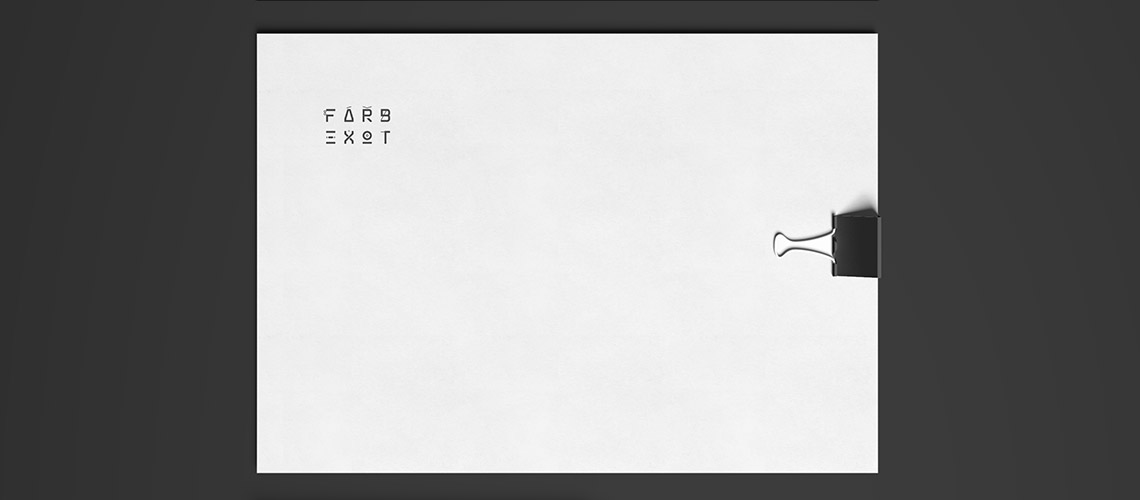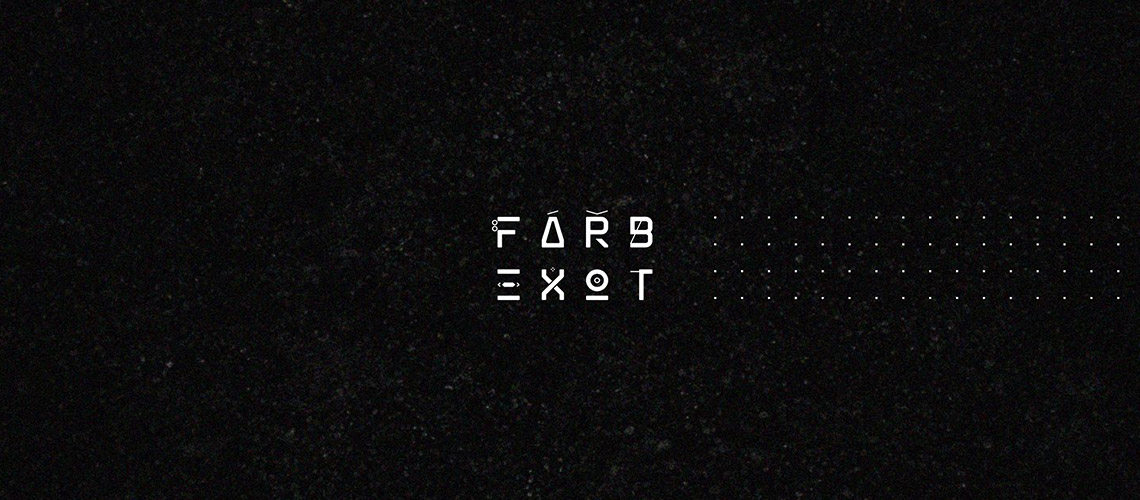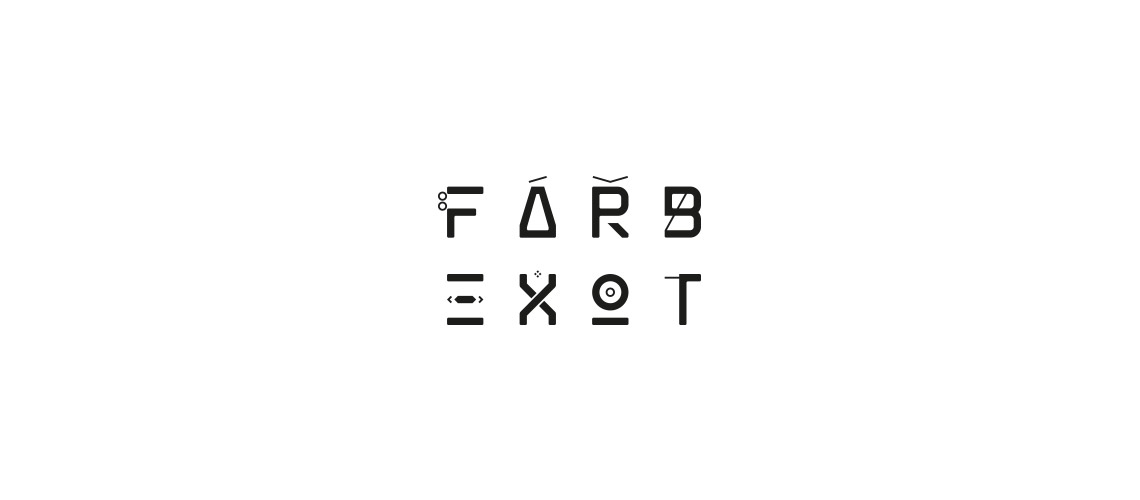 I perform freelance work under the pseudonym FARBEXOT since 2012. Most of my clients are small local businesses, for which I created websites, brandings, stationaries and flyers. During my BA studies, I contemplated artistic project, apart from my freelance work, which fulfilled me in a way that the freelance work never could.
To break with some conventions the letter paper is made for portrait, instead of landscape usage. This allows more whitespace for the content which really makes it stand out. On the backside, there is a dotted grid in case straight lines are favourable for some sketches or notes.
To develop the logo I chose a font and incrementally adjust the letters in Illustrator until I got the desired effect. Countless adjustments were made until the final version of the logo was finished. I really learned a lot in Illustrator during this project.
Through my work as FARBEXOT, I made my first steps as a freelance designer and artist. I really helped me to navigate through a very dense thicket of uncertainty, naivety and lacking knowledge. After all these years though, I can say; I have improved! ♥